Weds. Mar. 25 – StreamJelly.com online show at 7:00pm EST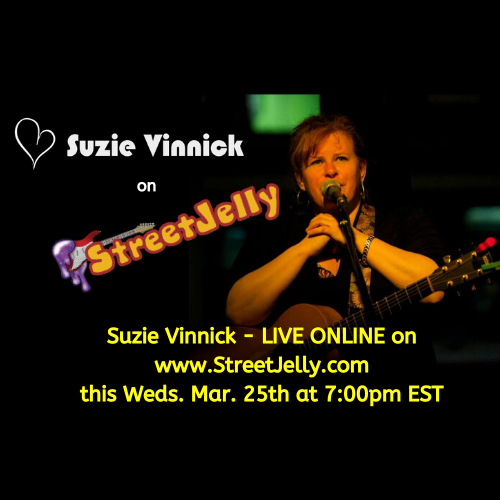 Hi Friends!
Just wanted to send a little note to check in.
I hope you're keeping safe and warm and maybe getting some of those to-do list things done while we're all self-isolating. I have been working on my income tax so I'm feeling happy about that.
I'm going to do an online concert this Wednesday – click here for more details!!
Just in case you're able to help, I've added a little Paypal donate button to the Music & Merch page on my webpage (you can also send an e-transfer to suzie@suzievinnick.com if that's easier (no password required)). My next few months of shows are either cancelled/postponed due to the Covid virus and our need to self-isolate so any help you can offer would be amazing and greatly appreciated. Thanks so much for your consideration and support.
🎶❤️
Suzie
---