Music & Merch
The price per CD is $23.00 including shipping and handling. Convenient & secure payment via PayPal (PayPal account not required).   Email transfers can be sent to suzie@suzievinnick.com
I am happy to autograph your merch; please send me a note on your PayPal order or email me to let me know to whom you'd like it signed.
Just in case you'd like to help, I've added Square and Paypal tip jar links to my Music & Merch page;  you can also send an E-transfer to suzie@suzievinnick.com if you wish (no password required).  My shows are either cancelled or postponed due to the Covid virus for the foreseeable future so any help you can offer would be amazing and greatly appreciated. Thanks so much for your consideration and support.
🎶❤️
Suzie
Send tips to Suzie via Square:
Send tips to Suzie via PayPal:
---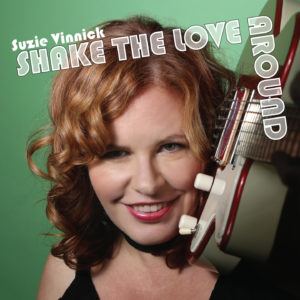 Shake the Love Around
(March 9, 2018, Self)
Order a physical copy today by sending $23 either via Email Transfer or Paypal to suzie@suzievinnick.com. Please include your mailing address and whether you'd like the CD autographed to you.
---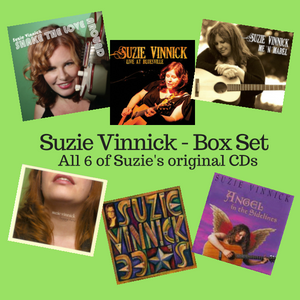 Suzie Vinnick Box Set – 6 CDs
All of Suzie's 6 original CDs – "Shake The Love Around", "Live At Bluesville", "Me 'n' Mabel", "Happy Here", "33 Stars", "Angel In The Sidelines"

---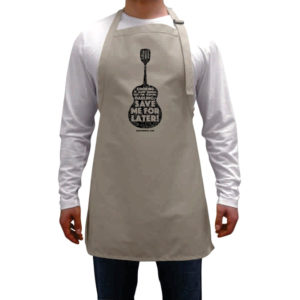 Suzie Vinnick BBQ apron
Includes guitar-shaped lyric from Suzie's song, Save Me For Later – "Cooking it slow brings out the flavour, darling, save me for later!"
---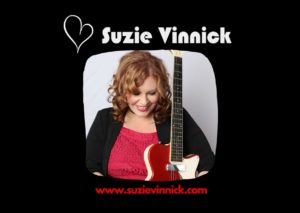 NEW!! Postcard from the road
Getting mail can be fun! 🙋‍♀️
Suzie will send you a postcard from wherever she is at (likely Wainfleet for a little while… )
---
---
---