Suzie's StreetJelly Holiday Show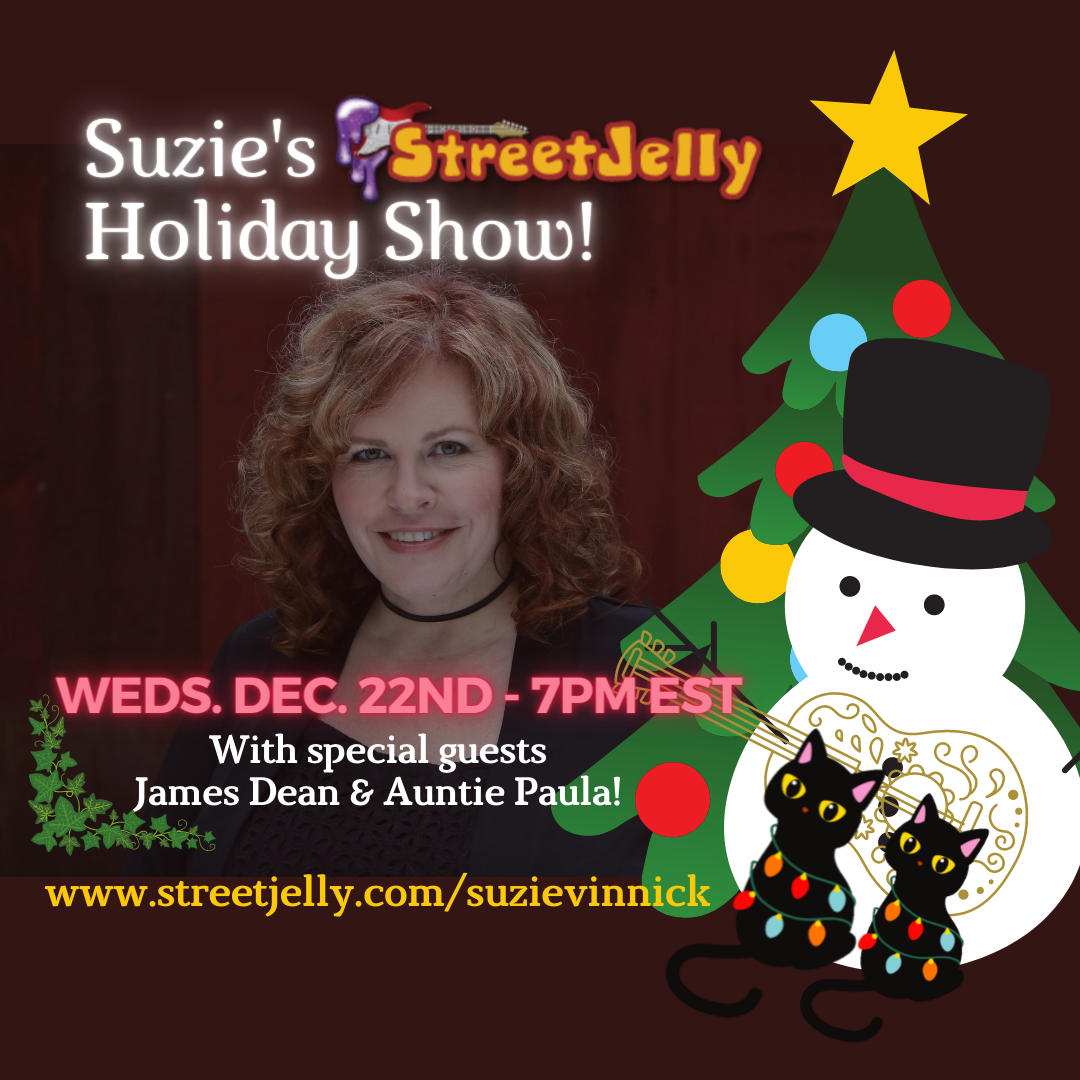 I'm going to be back at StreetJelly this Wednesday evening, December 22nd at 7:00pm EST – it'll be a Special Seasonal Show! I'm going to perform some bluesy holiday tunes, some traditional Christmas tunes and maybe a couple of silly holiday tunes.  James Dean is going to join me for a few tunes and my sister Paula is here so I'm going to twist her arm and get her to sing a tune or two with me, too. Wherever you are in the world, you can tune in!
Click HERE to listen!
There is no charge to listen but tips are most welcome; you can buy tokens to tip with on the  StreetJelly website or donate via e-transfer or PayPal. (E-transfer and Paypal details are here: www.suzievinnick.com/music)
Please throw on your favorite Santa hat or ugly Christmas sweater grab a mug of eggnog and some Christmas goodies and come join us for some fun holiday music!
xo
Suzie
---