Suzie Vinnick face masks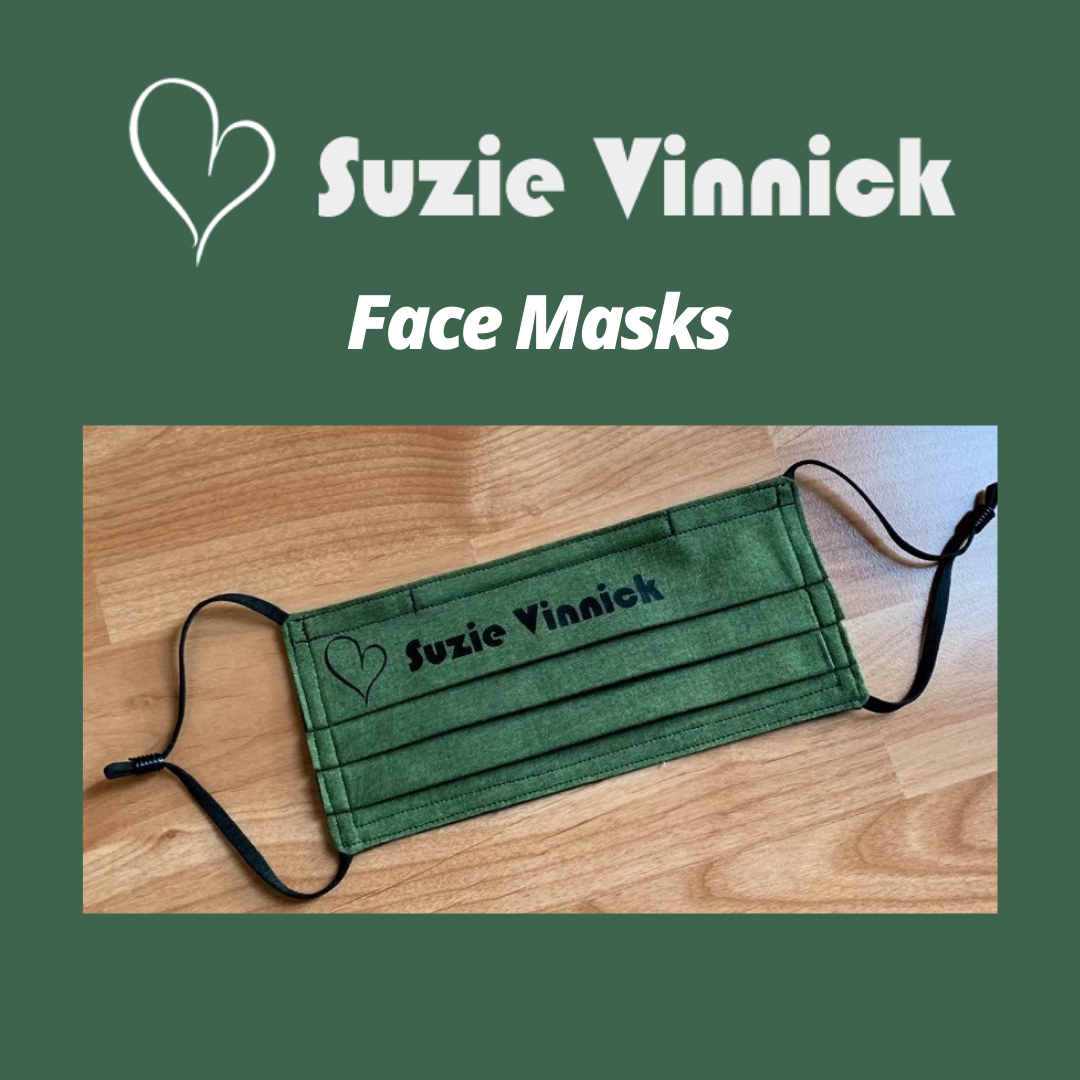 Hey Friends – I have a new merch item!
My friend Trish Walker created some beautiful linen face masks for me; the side with the Suzie Vinnick logo is olive green and the reverse side is plain black. I have some for sale for $20CAD (Canada peeps)/$22CAD (US peeps)/$25CAD (International peeps). I'm just working on getting them posted in my merch store but in the meantime if you wish to order one you can send the money via http://www.PayPal.me/SuzieVinnick. Please be sure to include your mailing address in the note section and that mention that the monies are for a mask.
Many thanks folks – hope you're keeping well and safe!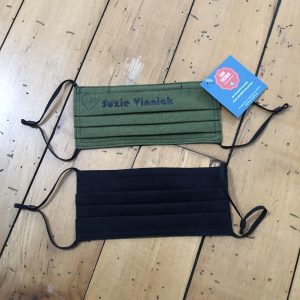 ---