Suzie's Zoomin' Holiday Concert!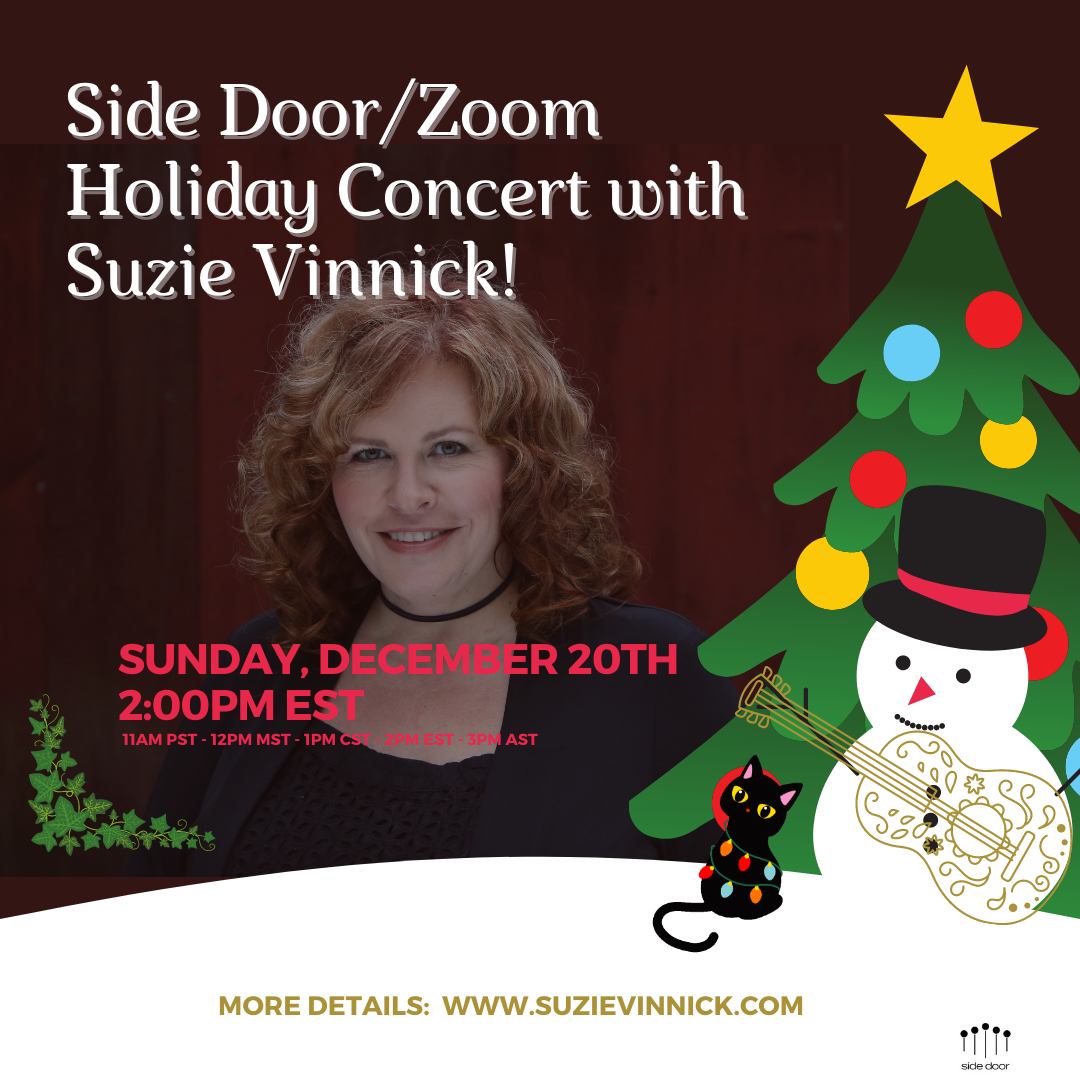 Dear Friends,
I will be doing a live online show on Side Door from 2:00pm to 3:00pm EST on Sunday, December 20th. Wherever you are in the world, you can tune in!
This will be a Special Seasonal Show – I'm going to perform bluesy holiday tunes, traditional Christmas tunes and maybe a couple of silly holiday tunes.
Tickets for the show are $10 CAD and a portion of the proceeds from the concert will be donated to the Ladybird Animal Sanctuary, an organization that rescues animals from high-kill shelters and places them into foster homes until a forever home is found. Our cat Cinnamon came to us from the Ladybird Animal Sanctuary.
Here's a link to the show:  https://sidedooraccess.com/shows/IW8kW6FqlyQV8p0LX4BA
I hope you can join me for some fun holiday music!
xo
Suzie
---