Suzie's StreetJelly 1st Anniversary!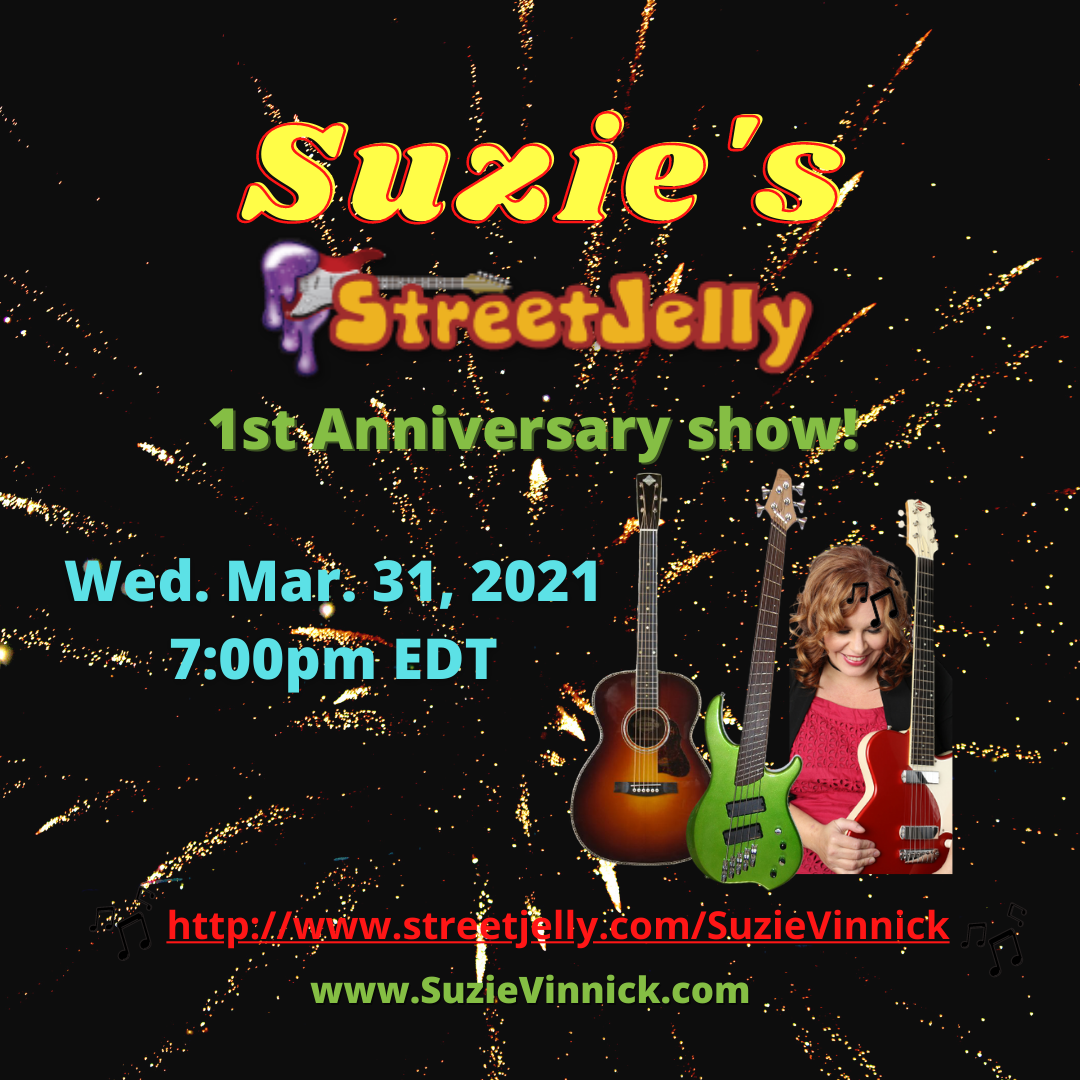 Hello Friends,
Tonight, Wednesday, March 31st will mark one year of performing weekly shows at StreetJelly.com. I'm going to do a special 1st Anniversary Show tonight featuring the Top 20 favorite songs as chosen by a bunch of my StreetJelly listeners (or 'jellyfish' 🎐)!
The show starts at 7:00pm EDT and is FREE – just click www.streetjelly.com/SuzieVinnick to come listen; however, if you want to chat or send tokens on the StreetJelly website you'll have to create an account to login (it's easy!)
Playing these weekly online concerts the past year has been a gift – I'm so grateful to have been able to connect with folks via StreetJelly on a regular basis, there's a sweet little community of folks from all over that have come together (and gotten to know each other a little, too!) The shows have helped me keep my singing and guitar and bass chops up, too and I've learned a whole bunch of new songs.
Many, many thanks for all of your support over the past year ❤️
I hope to 'see' you tomorrow night at StreetJelly!
🎶
Suzie
---