Wainfleet Wednesday Night!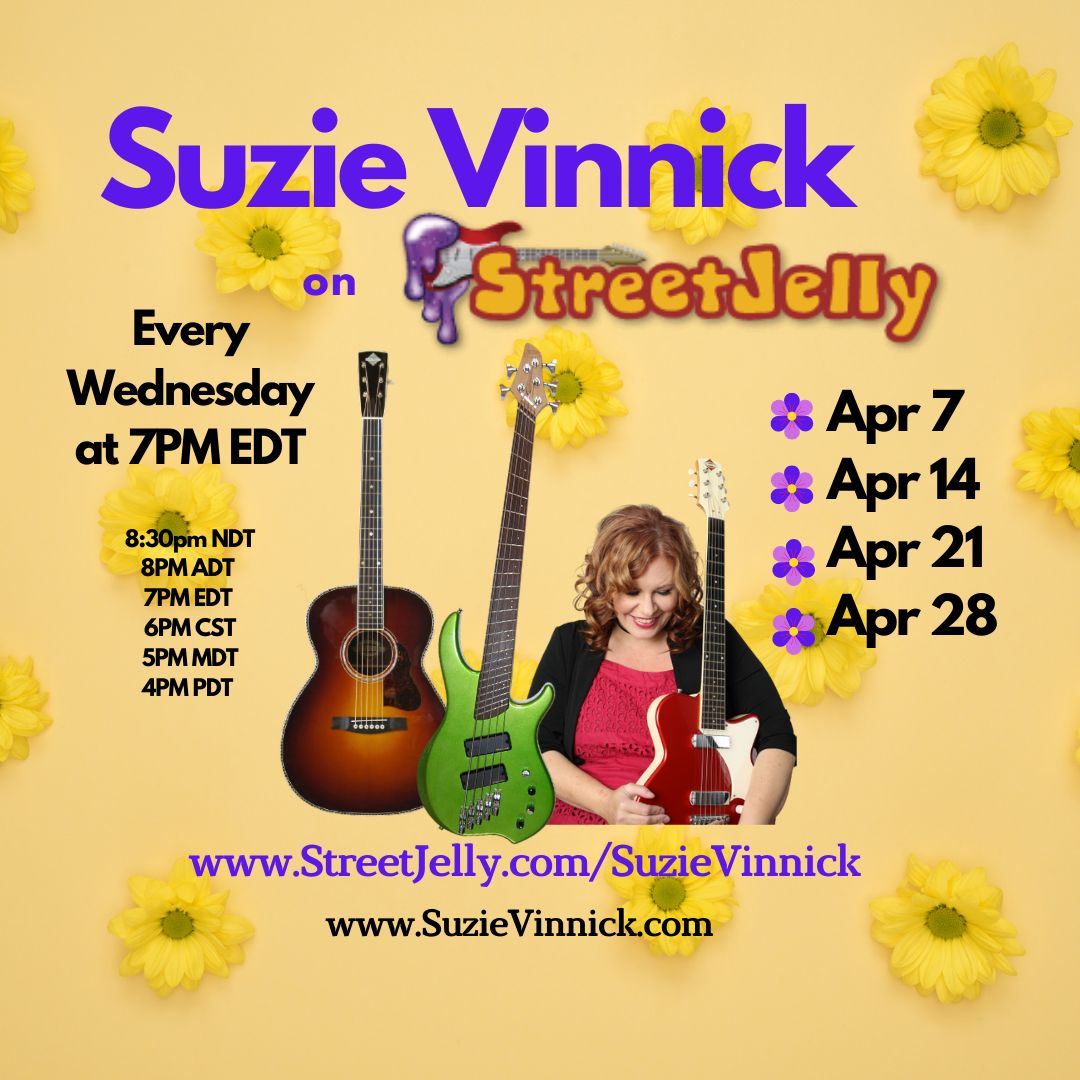 Hi Friends,

One more Wednesday left in April to perform at StreetJelly – show takes place at 7:00PM EDT. You can click on http://www.streetjelly.com/suzievinnick if you just want to listen; if you want to chat or dive into the green wall mania with tokens then you'll have to login (email and password) – it's easy!

The show is free, but donations are most welcome – you can donate to my tip jar via Square or via PayPal . There is also merch on my website if you're looking for some other kinda goodies like t-shirts, BBQ aprons, facemasks and CDs – here's the link: http://www.suzievinnick.com/music . And if you wish you can also buy tokens at the StreetJelly website and tip during the show.

These days with gigs not happening due to Covid your support is most appreciated


Thanks for reading and hope to 'see' you on Wednesday!


Suzie
---