StreetJelly Wednesdays in June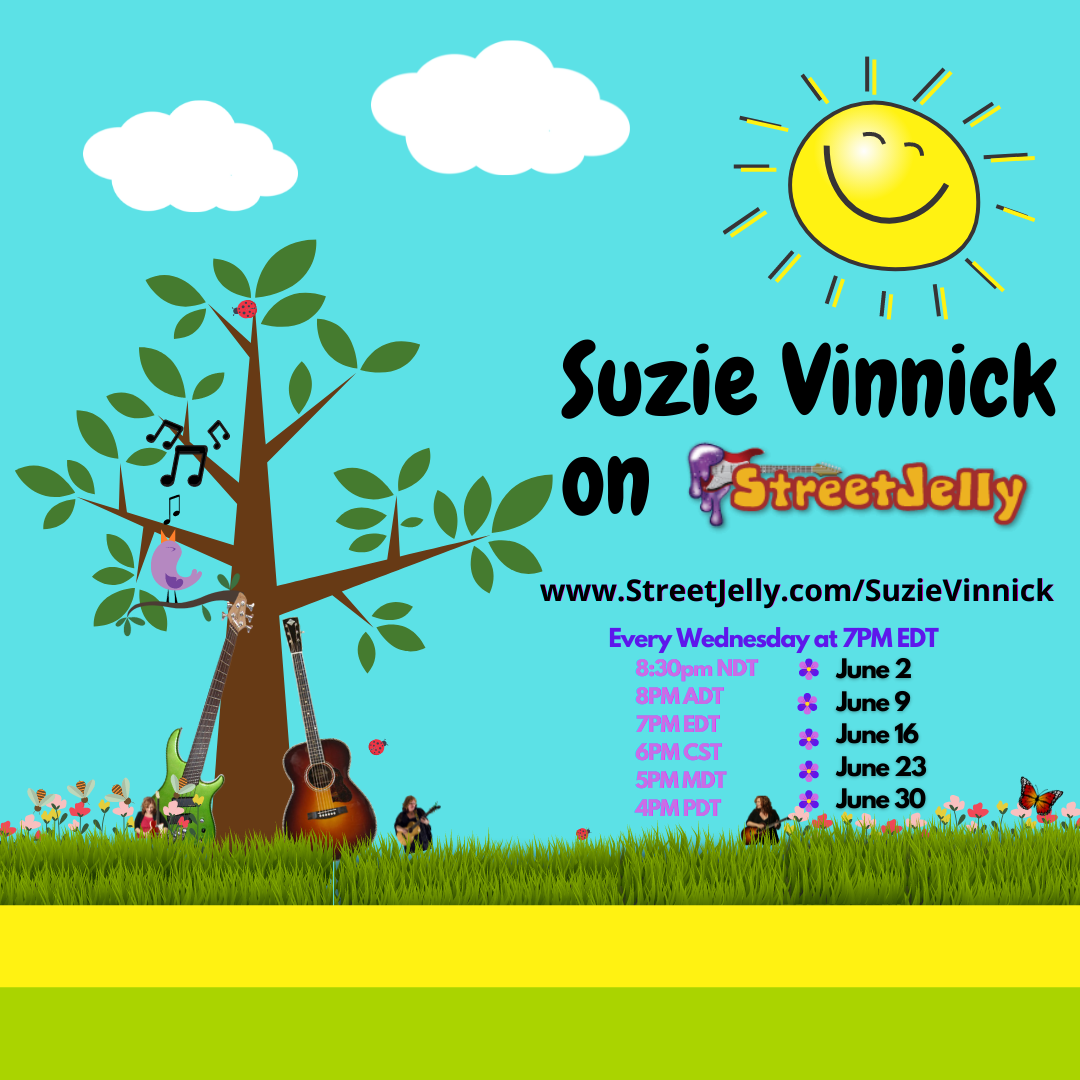 Hi Friends,
I'll be performing every Wednesday in June at StreetJelly – shows take place at 7:00PM EDT. You can click on http://www.streetjelly.com/suzievinnick if you just want to listen; if you want to chat or dive into the green wall mania with tokens then you'll have to login (email and password) – it's easy!
The show is free, but donations are most welcome; things are slowly opening up in Ontario but I'm still unable to book live shows so your support is most appreciated. You can donate to my tip jar via Square or via PayPal; there is also merch on my website if you're looking for some other kinda goodies like t-shirts, BBQ aprons, facemasks and CDs – here's the link: http://www.suzievinnick.com/music. And if you wish you can also buy tokens at the StreetJelly website and tip during the show.
Thanks for reading and hope to 'see' you on Wednesday!
Suzie
---